The Ultherapy Face, Neck and Chin Lift is an Effective Anti-Aging Treatment for Sagging, Lax, and Wrinkled Skin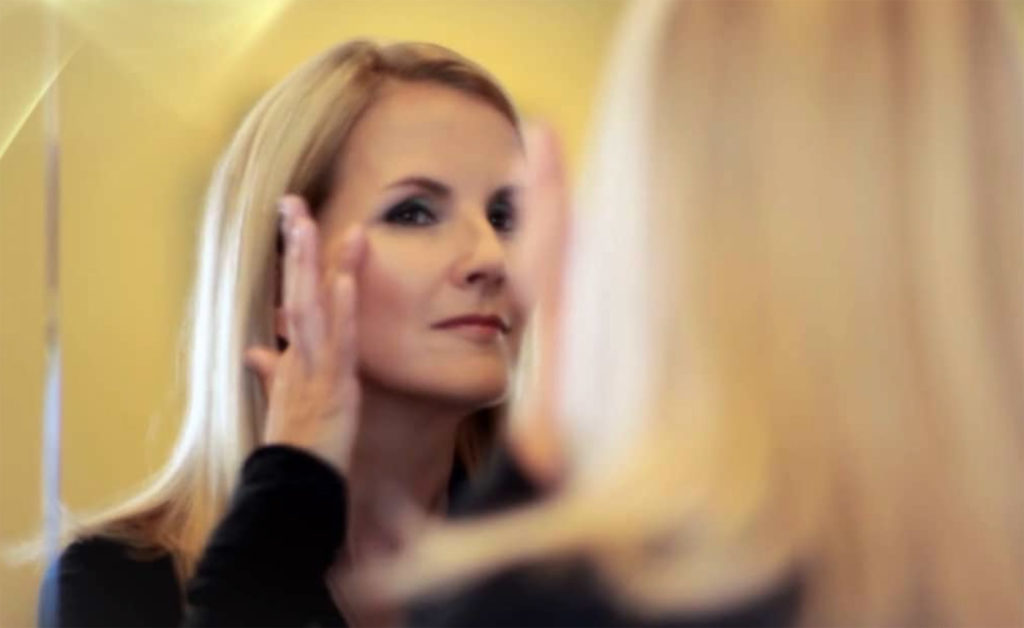 Age may grant us the benefit of wisdom and experience, but it unfortunately also bestows less-desirable evidence of maturity.
The Signs of Collagen Loss
Beginning as early as our 20s, the collagen in our skin begins to decrease. Over time, as collagen continues to break down, we begin to see our cheeks lose volume and begin to appear lax, skin that is less firm, jowls and neck wrinkles emerging, a sagging chin, and even signs of wrinkles and aging on our chest and décolletage.
Collagen is a natural protein that gives skin a youthful appearance by keeping it firm and toned. As we age, collagen deteriorates, resulting a loss of skin strength and elasticity.
We all want to look and feel our best – whether that means simply maintaining our current youthful appearance, staying ahead of the game, or turning back the clock to restore a former youthful appearance.
Maintaining or Restoring A Natural, Youthful Appearance
So how to best maintain, achieve, or restore that fresh, untouched appearance? Anti-aging solutions include wrinkle relaxers; injections and fillers; facials and peels; laser treatments; collagen-rejuvenation therapies; and, of course, surgery.
But what if you don't want to endure needles or fillers, are fearful of sporting an unnaturally overdone just-had-a-procedure appearance (think The Real Housewives of Beverly Hills), aren't ready for an invasive surgical facelift, or simply want to augment your existing skincare regimen with something new and different?
Many of Joli Medical Spa's patients have found great success with Ultherapy for anti-aging skin tightening, lifting, and maintenance, used either alone or in tandem with an existing skin-care routine.
Ultherapy is an FDA-approved, non-invasive, surgery-free, in-office micro-lift, and is suitable for the face, neck, chin, and chest area.
Read on to learn more about Ultherapy, what it does, and why our patients love Ultherapy as a safe, quick, and effective procedure for face, neck and chin lifting, tightening, and maintenance.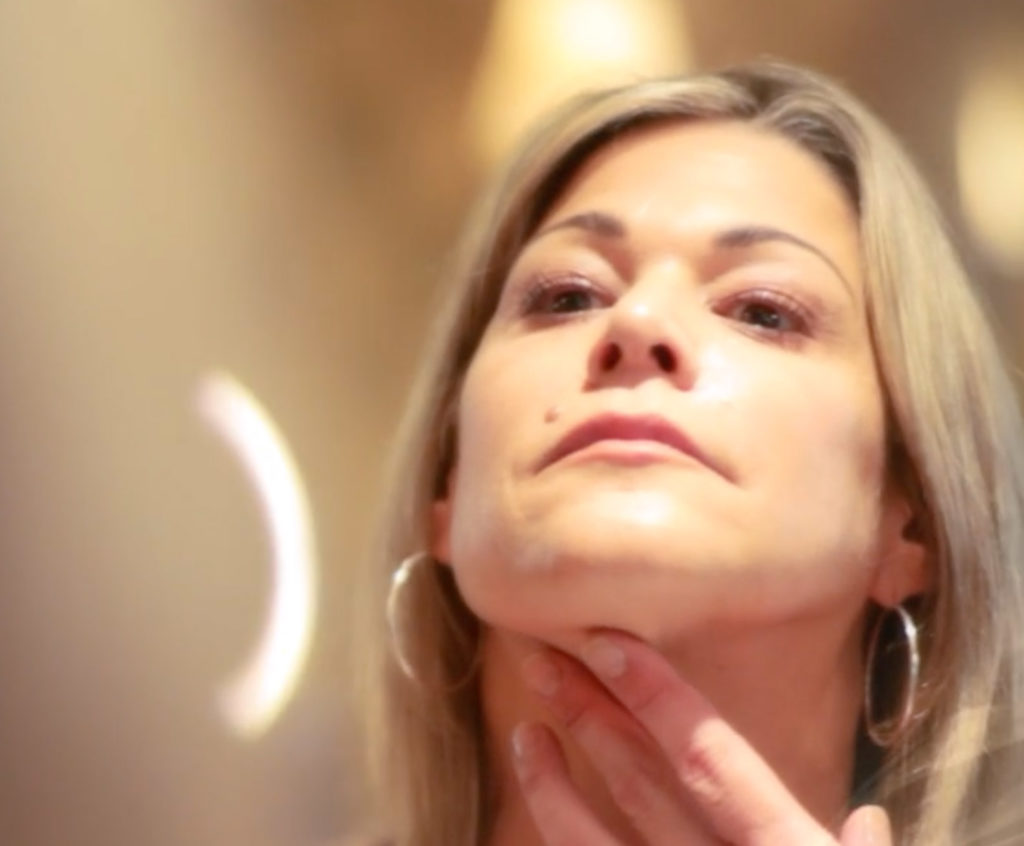 Does the skin on your neck match your face? As you look in the mirror, don't focus only on the face. Is your facial skin relatively smooth, but the chin, neck, or chest wrinkled or lax? Joli Medical Spa believes that anti-aging treatments targeting the neck and chest are just as important treatments for the face. Do you see fine lines on your chest or décolletage? Does your neck look like you're looking down even when you're not? Consider anti-aging treatments for all areas so you look great from head to toe, not just the chin up.
---
What is Ultherapy?
Ultherapy is a non-surgical skin lifting and skin tightening treatment that targets all areas from your brows to your chest. Ultherapy will lift your brow, lift your face, lift your chin, and lift your décolletage.
In short, Ultherapy is a nonsurgical alternative to a facelift.
This in-office treatment naturally lifts and tightens loose skin using microfocused ultrasound energy to jump-start tired skin and stimulate the formation of new collagen below the surface, yielding a more youthful appearance.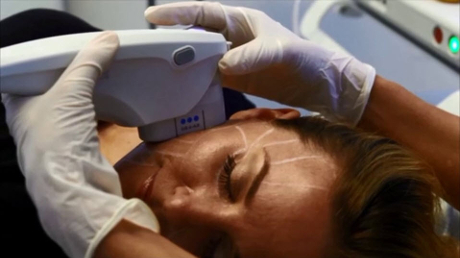 What is ultrasound energy? Focused ultrasound energy heats skin at specific depths and locations to induce collagen production and help skin become firmer. Treatments are delivered via a handheld device, which transmits the ultrasound waves through the skin's surface.
Free of surgery or downtime, Ultherapy targets the face, brow, neck, chin, and chest area (décolletage). With just a single treatment, Ultherapy helps counteract the effects of age, gravity, sun exposure, and collagen loss. As new collagen forms, the skin is tightened and lifted.
---
How Does Ultherapy Work?
Using a hand-held wand-like device, Ultherapy uses micro-focused ultrasound energy to generate a thermal effect under the skin, harnessing heat to startle slacking collagen into rebuilding. Using the right temperature to support collagen regeneration, the heat from the wand is aimed at different depths, affecting muscle, skin, and superficial wrinkles.
---
How is Ultherapy different from other procedures?
Unlike lasers, which penetrate the skin from the outside-in, Ultherapy works from the inside-out. Ultherapy bypasses the skin's surface, targeting deep, structural tissue where collagen lives. Another unique feature of Ultherapy is that it uses ultrasound imaging, allowing the practitioner to see the layers of tissue they are treating, ensuring the energy is delivered where it will be most beneficial.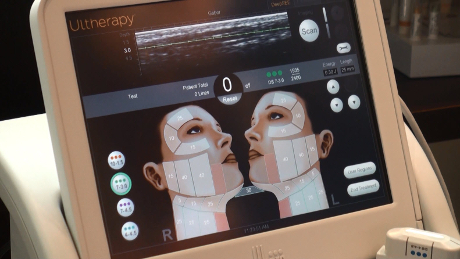 ---
What are the Typical Results of Ultherapy?
Joli Medical Spa patients typically begin seeing a gradual improvement in firmer skin, less sagging, and fewer wrinkles beginning either immediately after treatment or over the following few days, with continued and steady improvement over several weeks to months.
Specifically, patients who receive Ultherapy to treat and lift the upper eye area (the Wow Brow lift) see an impressive improvement in drooping eyelids. Patients opting for a full-face Ultherapy treatment and/or neck or chin treatment notice a lifting and tightening of all areas, including cheeks, chin, and neck sagging and wrinkles.
Why Do Patients Love Ultherapy?
There are countless reasons why our patients love Ultherapy, and these are just a few:
Quick and Convenient – Depending upon the treatment area, Ultherapy typically takes between 30 to 90 minutes, with some treatments, such as the Wow Brow, taking only 15 to 20 minutes.
No Preparation – There is no pre-treatment preparation required before an Ultherapy procedure, other than the removal of makeup and skincare products. Depending upon the patient, Joli Med Spa may recommend taking an OTC pain-reducing medication or anti-inflammatory prior to treatment.
No Downtime – There are no specific post-treatment after-care requirements, and patients can resume normal activities directly following the procedure.
No Scalpels or Anesthesia – Unlike invasive cosmetic surgery such as a face lift, Ultherapy involves no cutting or disruption to the surface of the skin. Ultherapy is a simple, in-office cosmetic procedure.
Natural Results – The immediate results of Ultherapy are subtle. Then, as collagen rebuilds, the benefits of Ultherapy become evident over time, so the results are more gradual and refined, as opposed to overly obvious. This is crucial for patients who want to avoid that overdone, obviously-had-a procedure look.
No Fear of Looking Over-Corrected – As youthfulness gradually returns, there is no risk of looking over-done or over-corrected like a reality TV show housewife.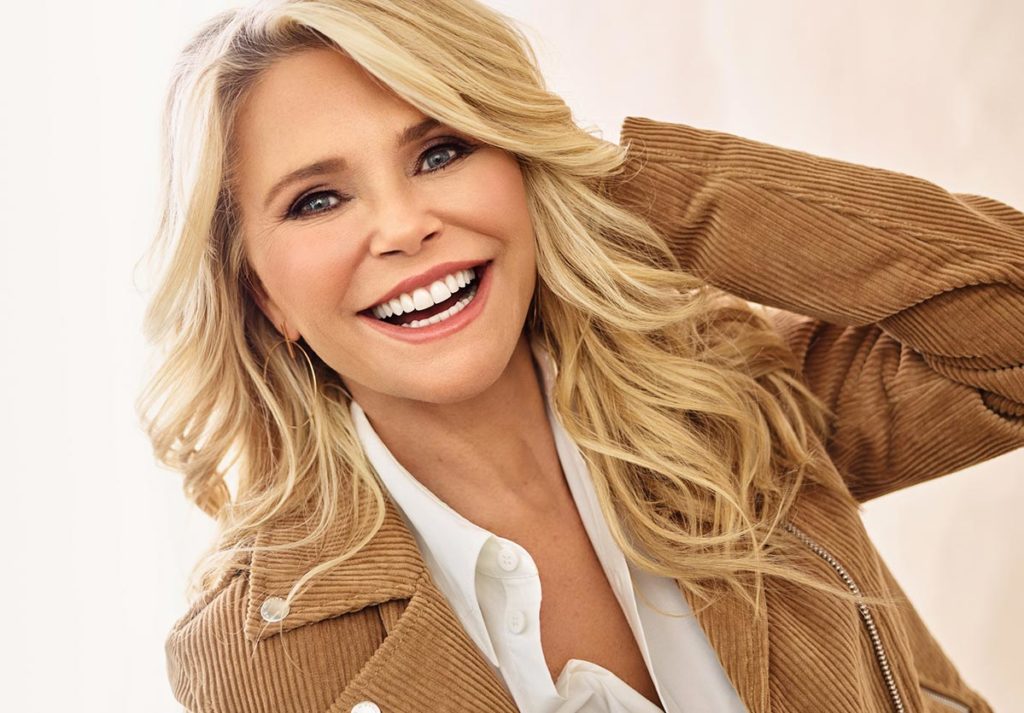 Ultherapy FAQs
What Areas Does Ultherapy Target?
Ultherapy is most commonly targeted on the face, eyebrows, neck and chest areas.
What Should I Expect During an Ultherapy Treatment?
During treatment, the technician will first clean the target area to remove any residue on the skin, and then apply ultrasound gel. The Ultherapy applicator is then placed against the skin, and the technician will use an ultrasound imaging viewer to see deep within the skin to determine optimal placement of the energy and adjust the device to the appropriate settings. The technician then delivers ultrasound energy to the targeted areas using the device, covering all treatment areas, and then going over each area a second time.
Is Ultherapy painful?
Some patients experience a quick sensation of heat or tingling as the energy is being delivered to the treatment area, but the sensation only lasts while the energy is being delivered.
When Will I See Results from Ultherapy?
Some individuals see initial results immediately or within a few days following treatment, depending upon the body's ability to produce new collagen. However, the real results appear gradually over the following several weeks to one-to-three months as new collagen works to lift and tighten skin.
How Long Does Ultherapy Last?
The effects of Ultherapy lasts as long as the body continues to produce new collagen, after which our natural aging process takes over again, so longevity of results very much depend upon the individual. Joli Medical Spa recommends touch up treatments at regular intervals to optimize the results and benefits of Ultherapy.
Are There Side Effects or Downtime from Ultherapy?
For side effects, some patients have mild redness, swelling, tingling, or tenderness to the treatment areas. These affects are mild and usually disappear after a few hours.

As to downtime, there is no downtime from Ultherapy, and patients can resume normal activities directly following treatment.
Who Would Be A Good Candidate for Ultherapy?
Joli Medical Spa recommends Ultherapy for patients with some degree of skin laxity, wrinkles, or sagging. Ultherapy is perfect as a sole anti-aging treatment but it is also excellent when paired with other anti-aging skincare treatment solutions, for a mulit-faceted approach.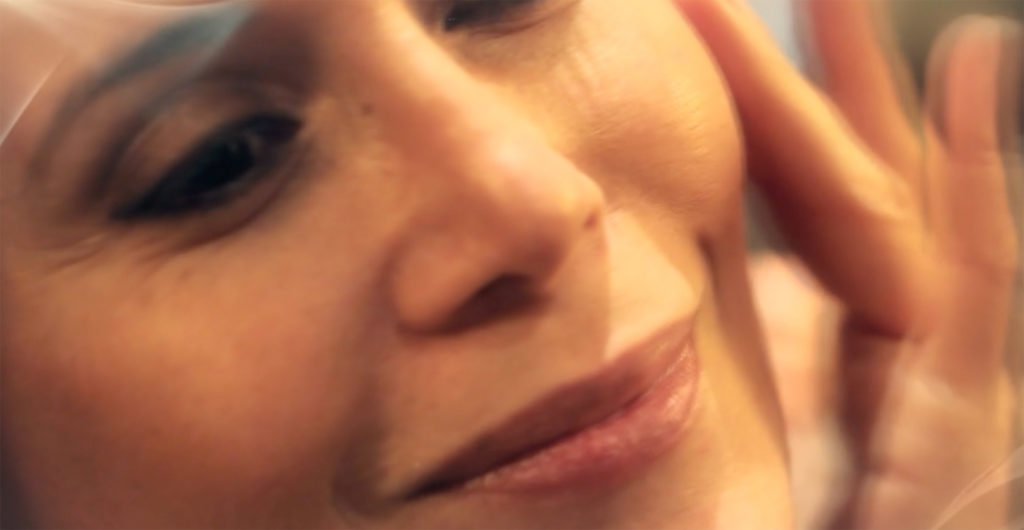 ---
Are You Ready For An Ultherapy Non-Surgical Face Lift?
Whether you are suffering from aging, wrinkled, sun-damaged, or sagging skin, or just want to improve or maintain an existing youthful appearance, Joli Medical Spa will work closely with you to determine the best treatments to meet your health and beauty goals, including Ultherapy for skin tightening and lifting. Contact Joli Medical Spa for a free consultation.