Get the low-down on the best treatments for sun damaged skin –
and still enjoy that golden glow!
Yes, it is possible to turn back the clock, repair sun damaged skin, and even reverse sun damage. While it may not be possible to erase all of the damage caused by sun exposure, the good news is that there are certain steps you can take in your skincare routine to correct some of the damage from exposure and over-exposure to the sun's harmful rays.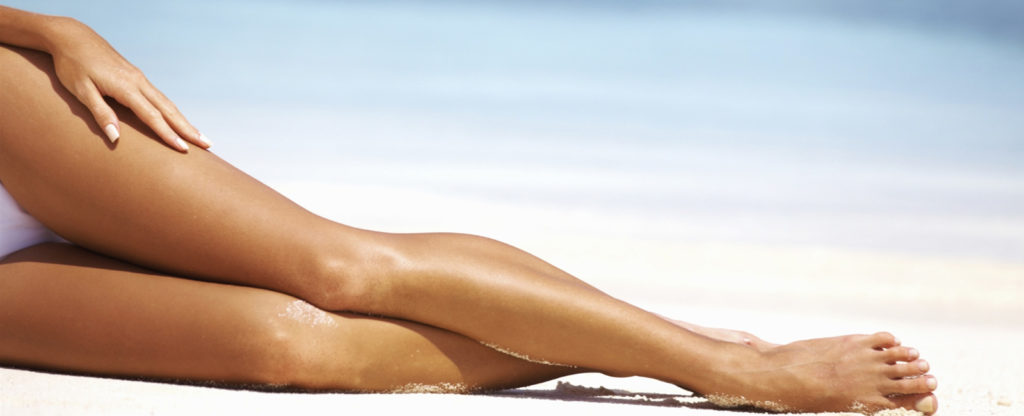 And guess what? As you implement these steps to repair and protect your skin, you can still get a healthy, golden glow without compromising your skin's health and appearance!
What Are the Signs and Dangers of Sun Exposure?
Most of us love spending time in the sun, but it can take a toll on our skin health, wellness, and appearance.
Sunburn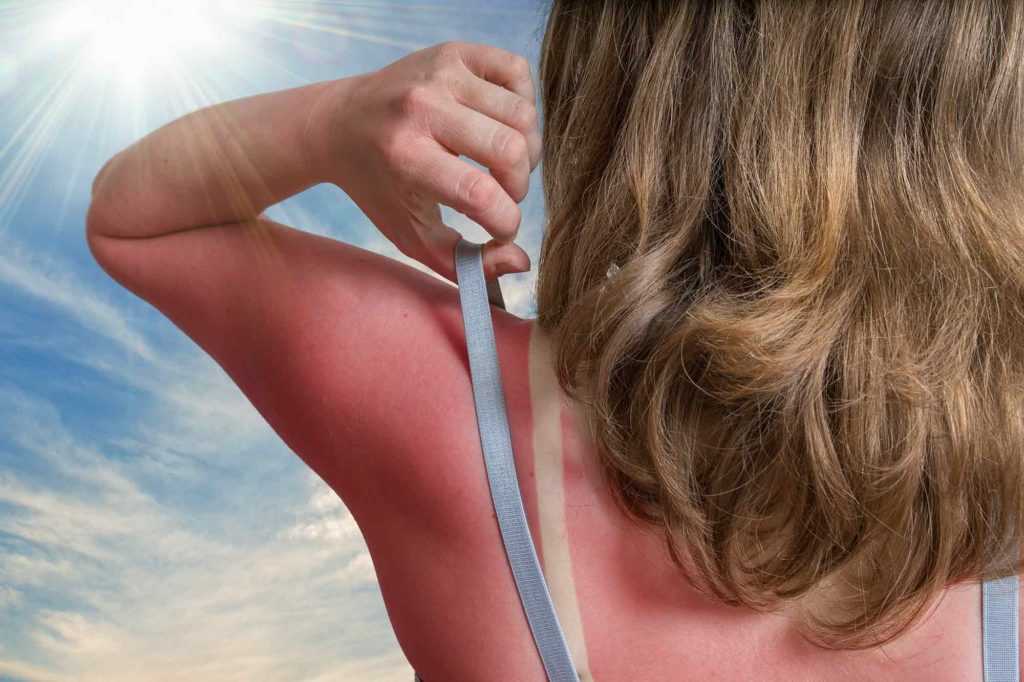 At a minimum, one direct hazard of too much sun is sunburn – resulting in signs visible on the surface as well as underneath our skin. By the time your skin turns a painful shade of red, the damage to the DNA in your skin cells is already done.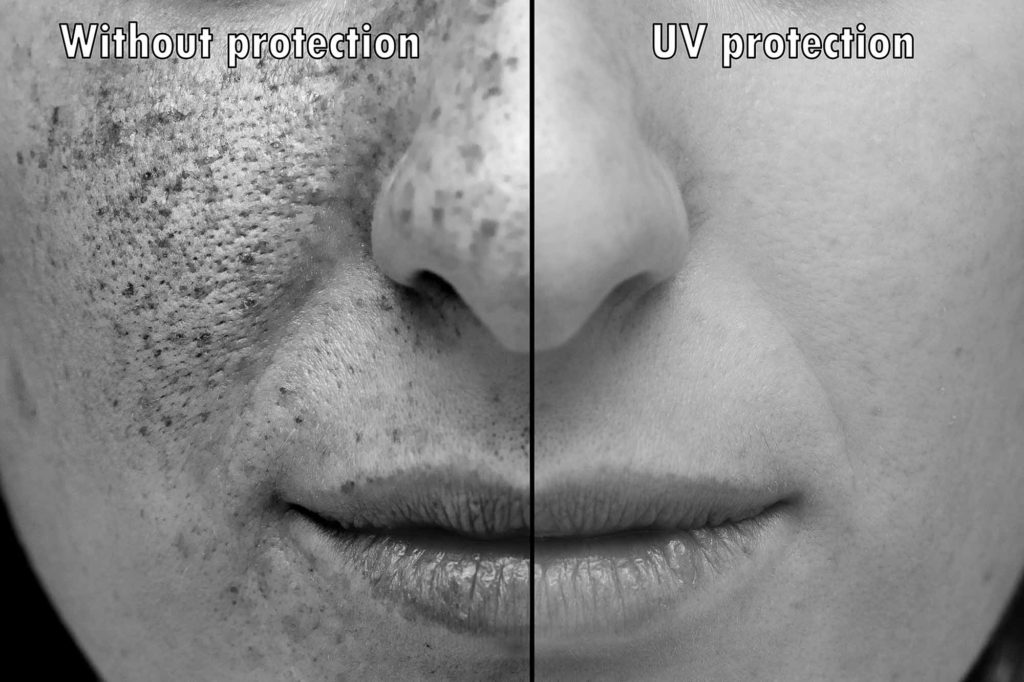 If you've ever been to a skin specialist, you may have had the opportunity to view your skin under a strong microscope, showing whether or not your cells and blood vessels have been damaged by sunburn.
Aging and Wrinkles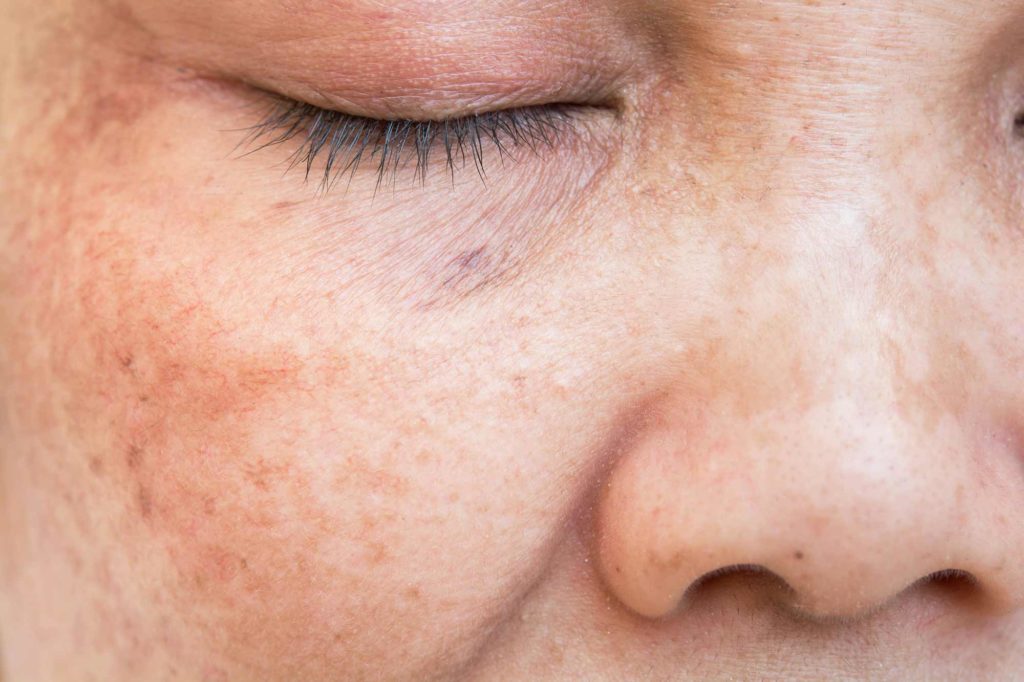 With repeated sunburn and sun damage, the skin begins to appear dry, wrinkled, pigmented, and leathery – contributing to an advanced aged or aging appearance and adding years to your appearance. Perhaps you've observed this with individuals living in southern climates where an inordinate amount of time is spent outside and unprotected from the sun. These individuals' skin may be as brown as a nut, but it also likely appears extremely wrinkled, leathery, aged, and unhealthy.
This all happens because the sun gives off UV (ultraviolet) light that causes sunburn, damages skin, and leads to wrinkles, dark spots, sagging and rough skin, and an aged appearance.
Research shows that 80% of skin's aging is a result of UV exposure.
Skin Cancer and Precancers
Last but certainly not least, the most serious health threat from overexposure to the sun's dangerous UV rays is skin cancer and precancers like actinic keratoses (AKs – rough, scaly patches that develop from years of exposure to the sun).
Start Repairing Your Skin Now
However, here's the positive: Since sun damage accumulates over time, it's never too late to establish a sun protection and correction regimen.
---
Our Top Three Treatments for Sun Damaged Skin
The above-mentioned warnings aside, let's ascertain one thing: Enjoying time outdoors can be beneficial. It feels good, allows for exercise and fresh air (isn't a walk on the beach or a game of tennis infinitely better than watching television?), and can contribute to a positive mental attitude. So how do you protect and restore your skin's health while still enjoying that valuable time outdoors? Read on for our top three methods.
1. Always wear sunscreen with SPF 30 or higher
Regular and consistent use of a good quality sunscreen is fundamental to radiant, youthful-looking skin. Not only does daily sunscreen application prevent future UV sun damage, it can actually work to repair existing damage; by reducing your daily sun exposure, sunblock gives your skin time to rejuvenate, and allows your skin's enzymes a chance to heal and repair damage.
So make sunscreen application a habit, just as you do with brushing your teeth.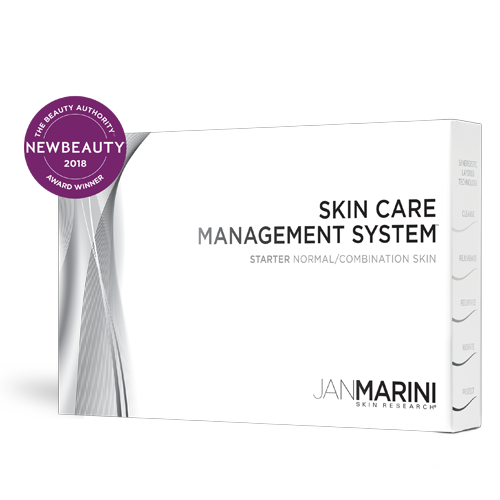 What makes for a quality sunscreen?
While Joli Medical Spa carries several sunscreen products, we specifically recommend Jan Marini's Antioxidant Daily Face Protectant, in SPF 33, a powerhouse sunscreen that provides broad spectrum UVA and UVB protection. We love that it's invisible, fast-absorbing, hydrating, and weightless, is perfect for wearing with or without makeup, and is enhanced with antioxidants for additional anti-aging benefits. Our customers report that it feels amazing and smells great.
A few things to remember about sunscreen protection…
When and how often to apply: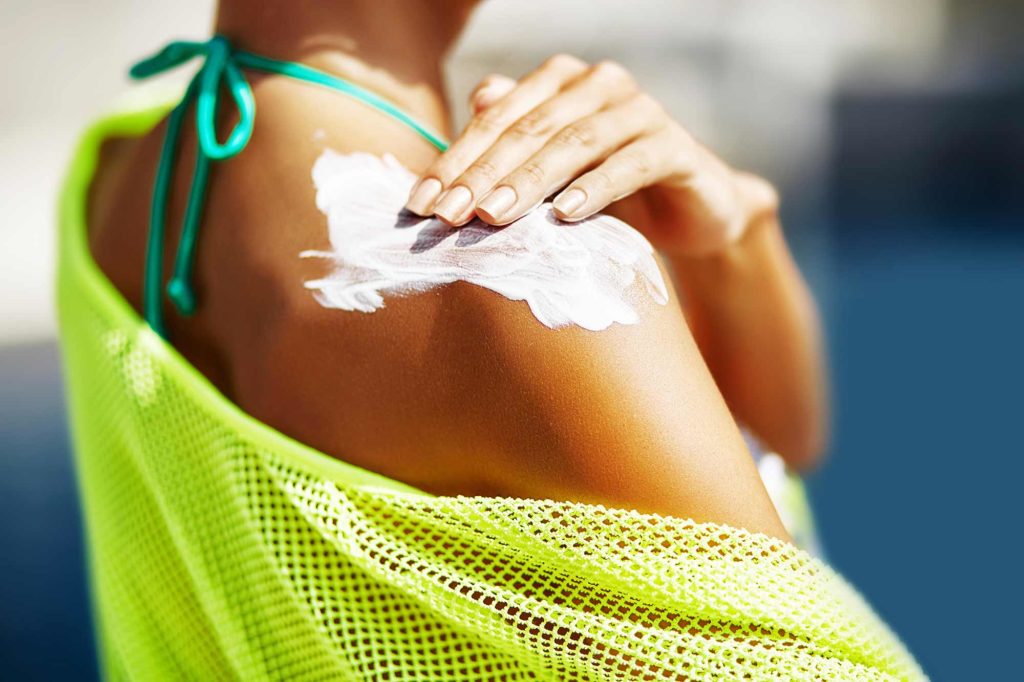 Apply sunscreen at least 20 to 30 minutes before sun exposure, and reapply every two hours (preferably every 90 minutes) – even if the product is labeled "all day." If you are engaging in water sports or perspire heavily, reapply more frequently.
Use it year-round, and not just on sunny days: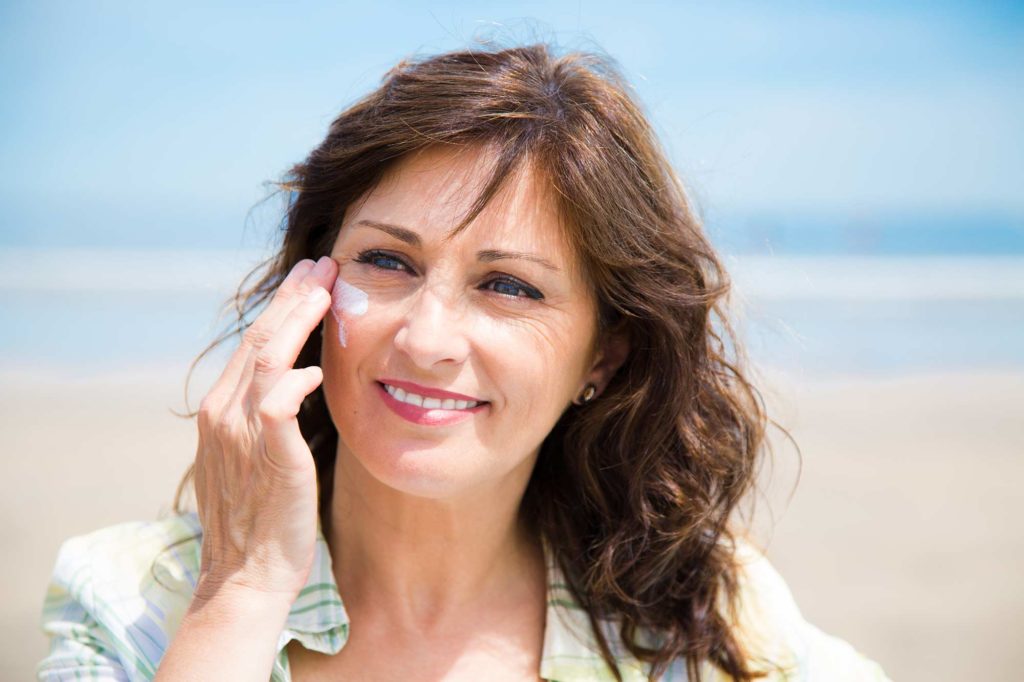 The American Academy of Dermatology (AAD) recommends using sunscreen year-round, and even on cloudy days – not just seasonally or on sunny days. We even recommend using it when driving for extended periods, since the sun can still affect your skin through the windshield and windows.
---
2. Exfoliate regularly with professional facials
Exfoliation is an excellent method of repairing sun damage. Removing those dead skin cells stimulates the growth of newer and healthier cells, encourages collagen production and renewal, lightens or eliminates sun-damage hyperpigmentation, and makes your skin look smoother, brighter, and more even.
There are a number of different exfoliating facials to choose from at Joli Medical Spa, and we work closely with our clients to help determine the best exfoliation methods and systems for each specific skin care needs.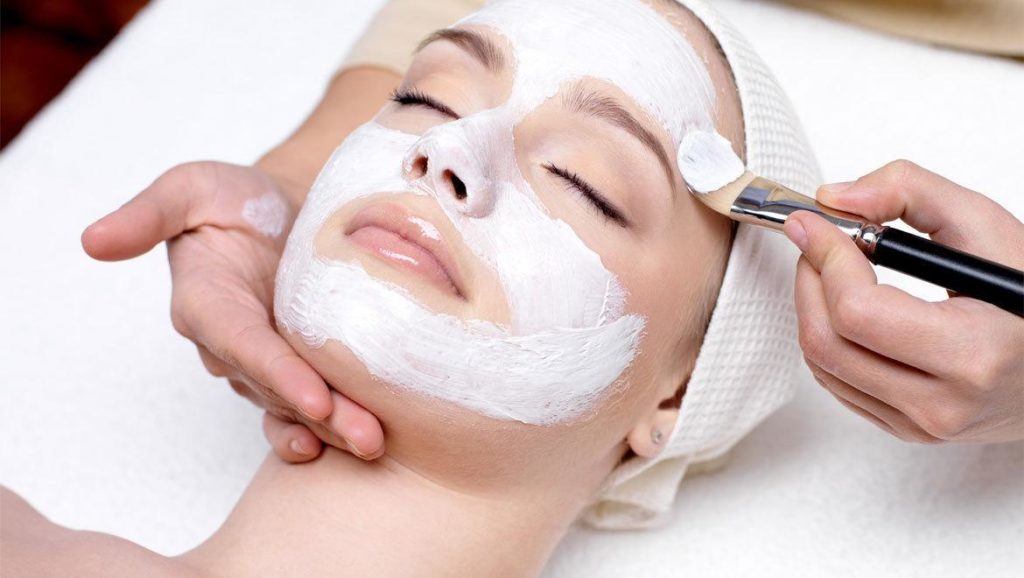 Micro-Dermabrasion, for example, is considered the ultimate anti-aging procedure, gently removing the outer layer of the skin to erase damage and restore a youthful appearance.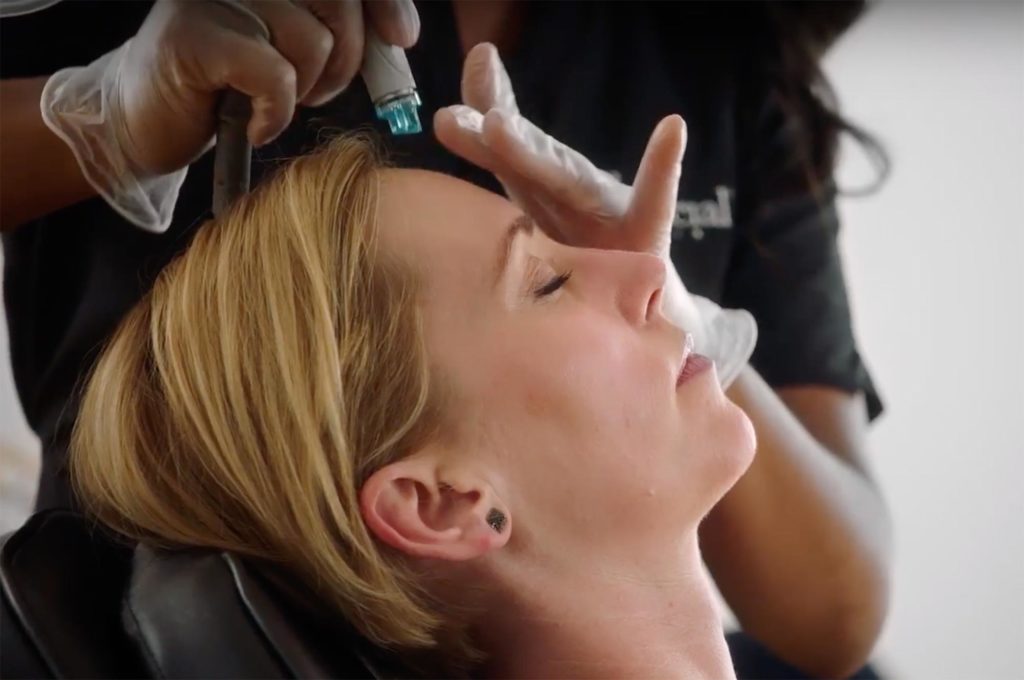 Likewise, the Hydrafacial is an excellent treatment for a number of skincare concerns, including sun damage, and can be paired with a retinol booster which specifically targets sun-compromised skin.
---
3. Use only quality skincare products for a healthy skin barrier
Just as we try to be cautious about what we put in our body, it's just as important to know what we are putting on our skin. Many "over the counter" (or even some "professional grade") skincare topicals can actually exacerbate existing skin concerns by compromising or further compromising our skin barrier.
Essentially, your skin barrier is like a thin, protective covering for your face.
When our skin barrier is healthy, it retains water effectively, is more resilient in its ability to repair and prevent damage, and looks more radiant.
Conversely, a thin, weakened, or damaged skin barrier allows irritants and chemical to penetrate, making it exceptionally difficult to repair existing sun damage, and leaving your skin prone to even more wreckage.
Products such as harsh cleansers or irritating skin creams can disrupt the pH balance of your skin, leading to a decrease in good bacteria and increase in bad bacteria. Natural oils are removed from the skin, breaking down your skin's natural hydrating and oil barrier. As we work to improve and repair our skin, having and maintaining a healthy skin barrier is essential to that process.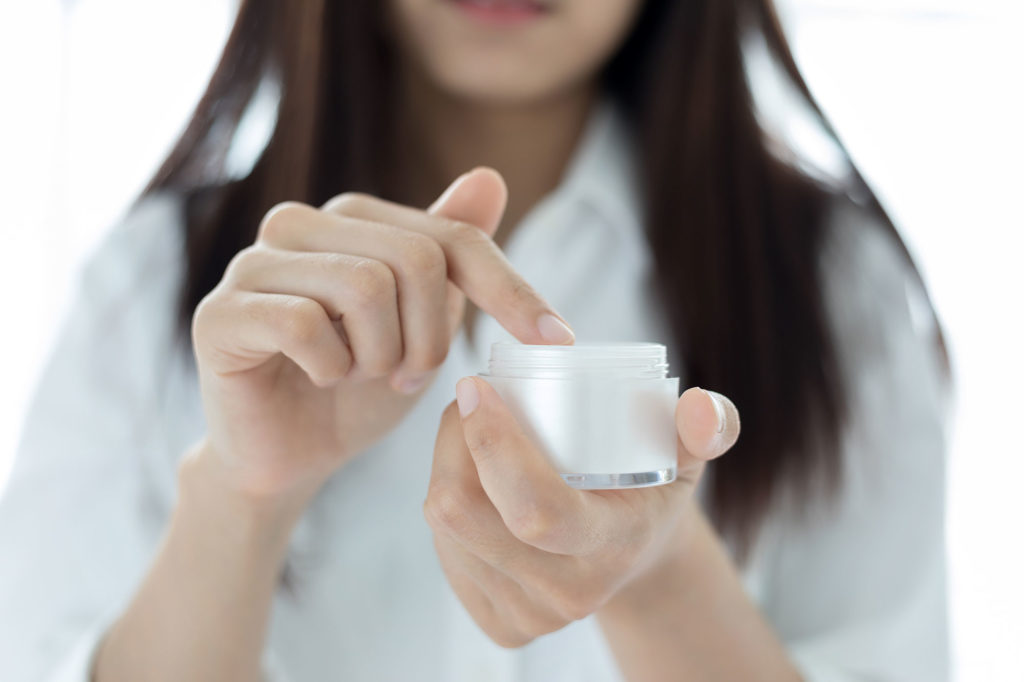 It's important to work with a professional to ensure you choose quality products that provide the building blocks your skin needs, and contribute to a healthy skin barrier.
Joli Med Spa endorses and carries only high-quality skincare products that support skin health.
---
You Can Still Have That Healthy, Sun-Kissed Glow!
Protect Your Skin? Or Be Beautifully Bronzed? You CAN Have Both.
Lathering on the sunscreen, getting regular exfoliating facials, and using only quality skincare products are three great ways to protect and restore your skin. But what if you still crave that beautiful, bronze, sun-kissed glow?
Joli Medical Spa uses and endorses the Aviva Spray Tan for amazing results. This organic airbrush spray tan takes only a few minutes, and yields a beautiful, natural-looking tan with long-lasting results – longer than other spray tans. It's fast-drying, water-based, oil-, fragrance-, alcohol-, and erythrulose-free, and are only made with FDA approved ingredients.
So if you are seeking a sun-kissed look without the risks and hazards of harmful UV exposure, Joli Medical Spa will work with you to find the exact shade of bronze to match your skin tone and desired level of tan. It's perfect for special events or even a little "pick me up."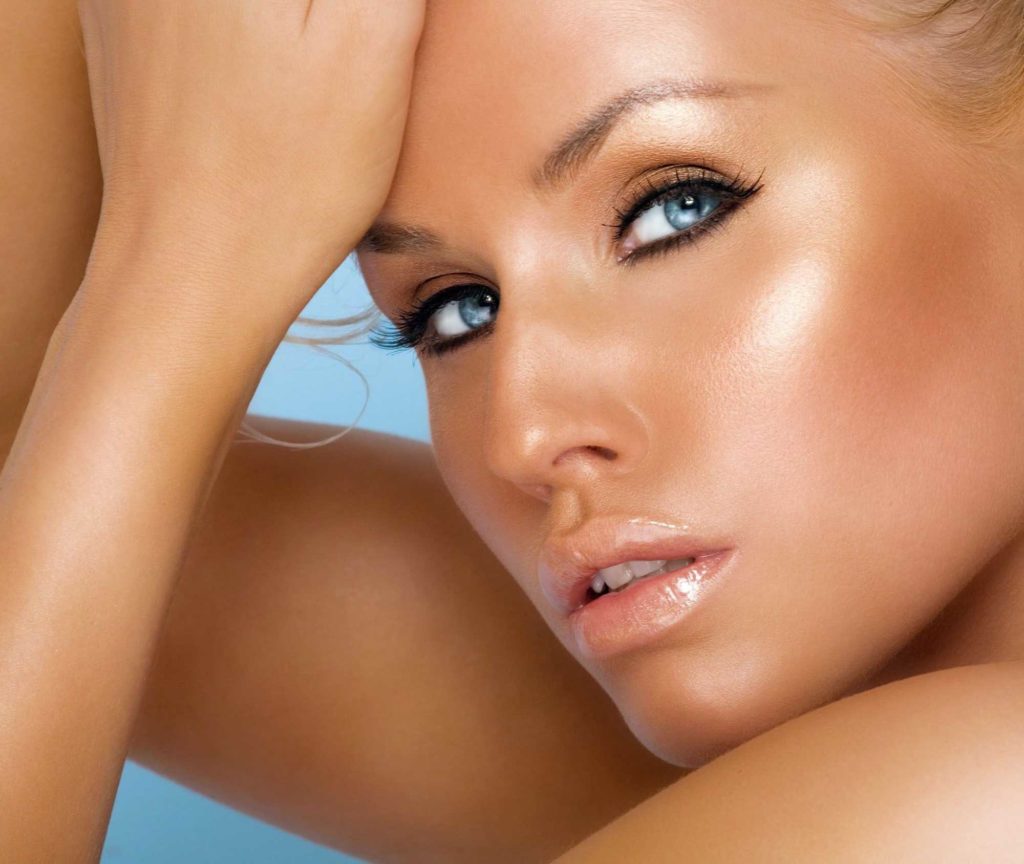 Ready to Repair and Reverse Sun Damaged Skin?
Skin damage from the sun's harmful UV rays is not just an aesthetic issue, it can pose a potential health risk; yet it is possible to repair the signs of sun overexposure, eradicate ultraviolet damage, and protect your skin from further destruction. Contact Joli Med Spa for a complimentary skin consultation to determine the best skincare products and services that will rejuvenate your sun-damaged skin, protect and repair your skin barrier, and address your anti-aging and skincare goals.